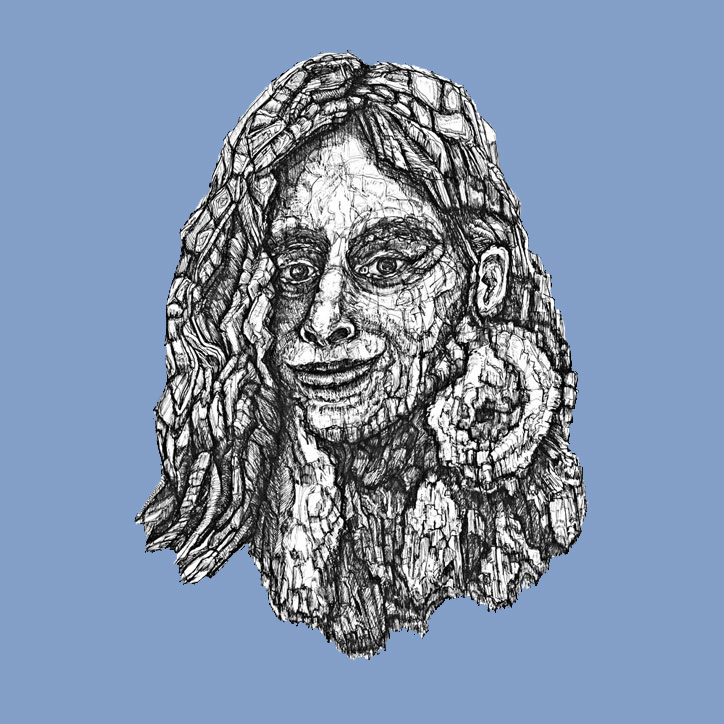 From illumination to illustration
Born in 1979 at Lake Constance, I was drawn to the north 20 years later. Fascinated by theatre light, I learned the profession of an event technician and worked for some years mainly as a lighting technician.
The dream to be an illustrator was always so strong that I gave up a well-paid job as a technician and studied illustration at art school. I am interested in many things in terms of design and my curiosity keeps me trying new things. Illustration, painting, photography and digital work (also with iPad, Wacom Intuos Pro) complement each other. Picturesque media such as watercolor, gouache, egg tempera, acrylic and oil are just as welcome as drawing techniques with pencil, colored pencil, charcoal and pastel chalk. In photography, I have a great passion for the shapes in nature and for macro photography. That inspires me to do more nature illustrations. In general, I have a great love for details and structures, which I like to implement with my favorite medium: with pen and ink.
During my studies I developed a children's book about Leonardo da Vinci's inventions: Leonardo shrinks himself to miniature size in order to be able to develop his flying objects through study and inspiration in nature.
Reading books like the novels by Walter Moers inspired me to pen drawings, even if Walter Moer's illustrations cannot be topped ...